I *think* I've chosen my fabrics for my Patchwork Prism class with Anna Maria Horner.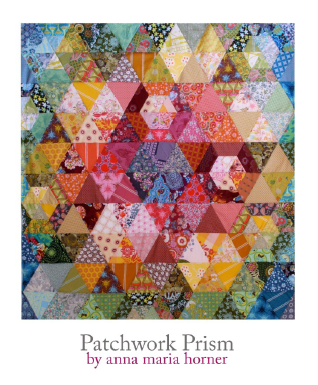 This is the quilt featured at the class
Amanda
and I are going to attend tomorrow.
I've thought long and hard about buying the kit, because well... even the mock-up up there is amazing.
But goodness knows I have enough fabric already, and rainbows are gorgeous, but not as guaranteed to get a lot of use at our house.
Partly inspired by my
Blogger's choice bundle
(that didn't win), and partly inspired by the fact that I am determined to make a red quilt in honor of my favorite color and
my favorite girl
I think I'm going with this palette.
It's my gray, taupe, cream, brown, red, and pink palette
And shot outdoors
I really can't help it.
This sweet print from Urban Chiks was my starting point, and I went from there.
And I think I'm going to love it.
And I think our lovely teacher is going to laugh at me when she sees my GIGANTIC pile of fabric I bring.
Now wish me luck!
* It wouldn't seem that luck was needed beings that I'll be sewing all day, and with wonderful people, but I have to set an alarm for 4:00 so I can feed Scarlet (if she isn't awake by then), and then feed her before we leave about 7:00, and then drive 90 miles and hope there isn't traffic, and then Daddy has to get Scarlet to Grandma's who is going to bring her to the sewing day (I figure no one will mind if I feed my girl), and then Grandma is going to run errands, and then Scarlet will come back and eat again, and then Mommy will keep sewing while Scarlet goes home with Grandma, and then Amanda and I will drive home and I'll get my Scarlet again. I'm just hoping Scarlet does well with her bottles when she's not with me, and I don't explode or anything like that... oh, and traffic's not too bad. So yea, I'm a little nervous too.
And I have to sew the buttons on Scarlet's little jacket.