Last week, I had a completely
gratuitous mommy post
... this one is a completely gratuitous fabric post... with a Christmas-y twist (this will be my
Christmas Bee
fabric).
Just enjoy.
The glorious greens
The really pRetty reds
The wonderful whites
All in a circle
(Fabric collections represented are Michael Miller Christmas 2009 and 2010, Sheri Berry Christmas 2009 and 2010, Riley Blake's Colorful Christmas, Alexander Henry 2009 Christmas, Robert Kaufman Glitzmas and Sparkle All the Way, and Free Spirit's Hallmark Ornaments)
The only trouble is that I
still can't exactly decide
what to do with all these glorious fabrics yet.
At present, I'm torn between:
- Dresdens...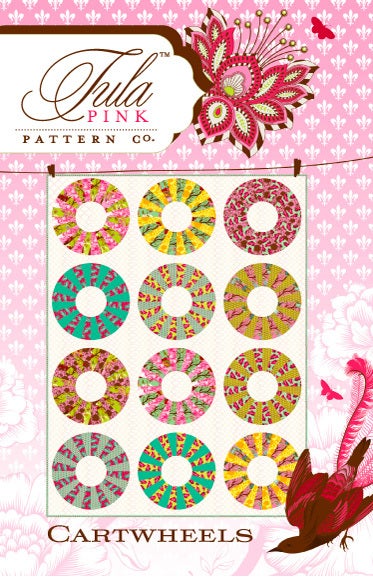 (that's what I call it -- I don't know its real name)
Do y'all think these would look good together?
They're both kind of "chubby" looking -- I am kind of thinking of making my theme "chubby and fussy and round." (This could be a bit of my baby fever leaking out).
Anybody have pics of other quilt blocks/designs that make you think "chubby?"
-------------------------
I also finished
Natalia's
present block for our "
Putting the Bee in Christmas
" group.
And here it is with the first star I did.
Natalia wanted to make a "sampler" quilt... she made one particular request (mine was "presents"), and one "whatever" request. Her quilt is going to be so incredible!
Check out
some of the other blocks she'll be getting from some ridiculously creative women that I wish I could meet in real life (meet me at market one day ladies???)
From
Karrie
From
Rene
From
Kelly
From
Cherie
From
Amy
There are more on the group page... go see
them
... I can't wait to see how Natalia puts them all together...
(Though Steiger might not let me send all of the blocks...he liked this one...)
He likes all my Christmas fabric actually (either that or it angers him somehow... or he's just emulating Mommy...I really do think he likes it). ;)